Lilith Max releases new single "Stranger's Eyes"
Released: March 26th, 2021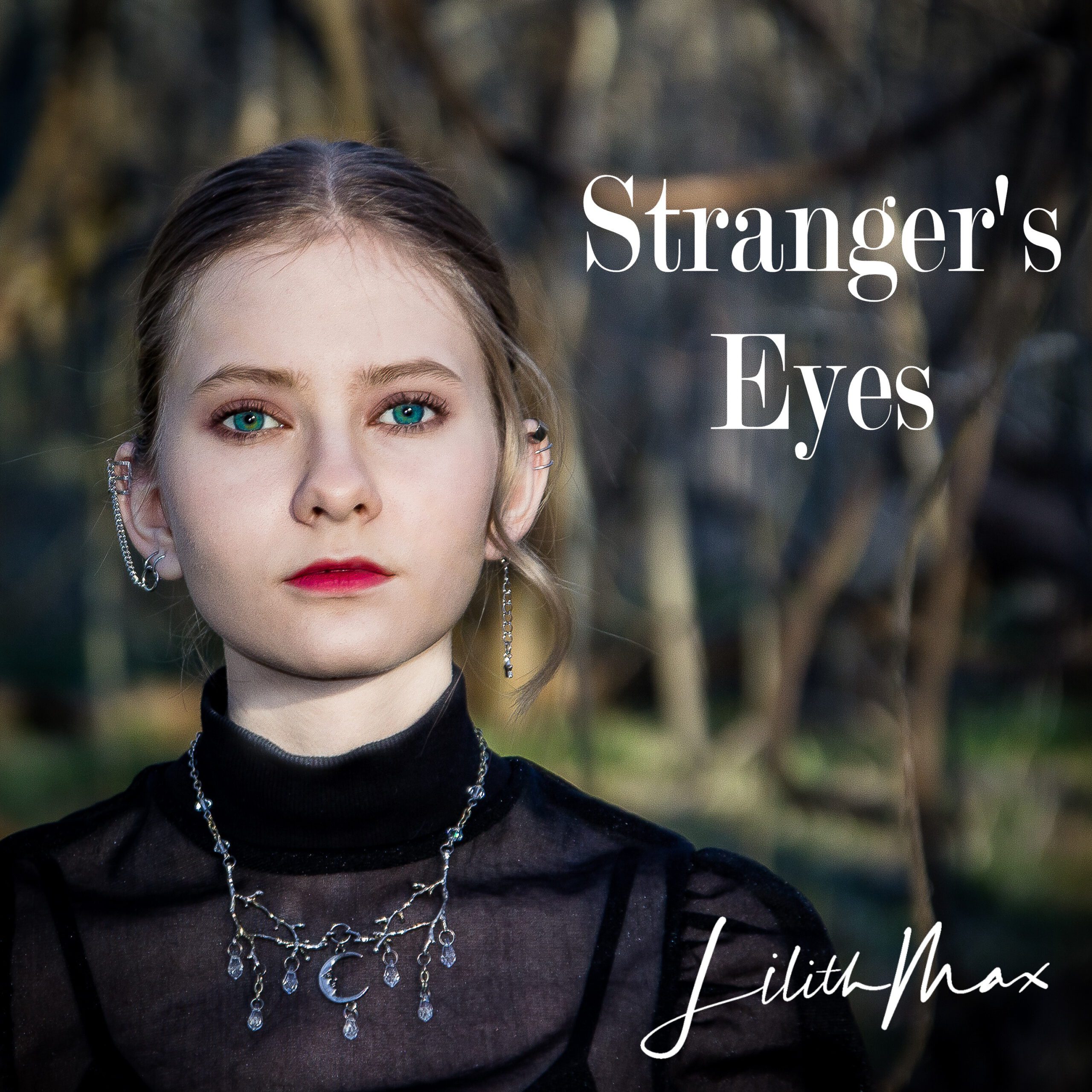 About "Stranger's Eyes"
Stranger's Eyes is a pop-ballad about coming of age and how this changes one's view of the world.
"… to tell you back then when the trees were too tall
we were hiding in branches now the roots seem so small …"
While growing up, Lilith observed herself and her older siblings changing into different persons who had to learn to deal with reality ("… no flowers in the garden while our eyes start to harden …"). Her memories of a carefree childhood are represented by "a key in my pocket to a room I can't reach". Lilith's thoughts and feelings about becoming an adult are carefully reflected in the lyrics, melody, and musical arrangement of Stranger's Eyes. Her unique voice impresses with its wide range and ability to switch seamlessly between soft and powerful vocals.
About Lilith Max
17 y/o singer and songwriter Lilith Max from Houston, TX, made the best of her isolation during the pandemic by learning how to produce music and putting her incredible talent for composition and expressive lyrics to work. As a result, she is now releasing her single "Stranger's Eyes" on March 26th.
Making meaningful music and becoming a successful artist are goals she is working on relentlessly.
Lilith Max is also known as an actress who won two Best Actress awards and was cast in Call of Duty WWII.
When Lilith is not creating music in her studio, she likes to read and listen to music from other artists like Aurora, BTS, Marina. Lilith is a student of Texas Connections Academy Houston in her Junior year.
Stranger's Eyes available here:
after March 25th
… and other streaming platforms
Media Package